&nbsp
CSVCHAIN.com

&nbsp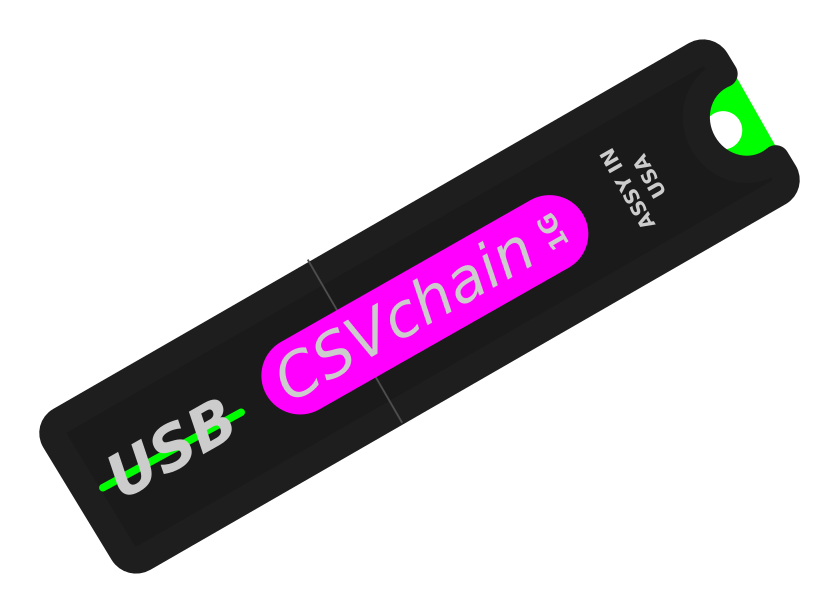 Roy's NFT Emporium on the Web 3.0 by roycoding
---
What is this? + The Raw CSVCHAIN + The Gallery + F.A.Q. + 🐦&nbsp&nbsp

🐦

+ 👕 CSVchain Swag Store 👕 + RSS Feed
---
Welcome to the CSVCHAIN NFT.
All of the NFTs are guaranteed non-fungible and backed by CSV technology.
---
Some Recent NFTs
Check out the full Gallery
NFT image
NFT name
Artist
Min Price
Owner
Berserk
zerkcrator
$30.00
New
A monster
zerkcrator
$30.00
New
Stone free
zerkcrator
$30.00
New
Johnny
zerkcrator
$30.00
New
Gig.C
Tom Jones
$25.00
New
I MADE MINE
Hunter Irving
$0.01
New
STRANGE COUPLING
Hunter Irving
$5.55
New
Four Elements
canine feline
$44.44
New
American Money
Hunter Irving
$5.00
New
disc with every super nintendo rom on it
Hunter Irving
$19.91
New
Neil
glitchanatta1
$5.00
waylonjeepers
The Square - Magenta
roycoding
$50.00
New
The Square - White
roycoding
$50.00
New
The Square - Lime
roycoding
$50.00
New
The Square - Black
roycoding
$50.00
New
The Funnel
roycoding
$222.00
New
Roosted
roycoding
$499.99
moose
Muele$
Claude Money
$110.70
Hunter Irving
boomerlives
robgrapes
$1,000
s_watts_seo
Duckin Around
roycoding
$1,234
jeremyjordan
abstract 1
jeremyjordan
$108
New
The Drive 6
roycoding
$420
New
The Drive 5
roycoding
$420
New
The Drive 4
roycoding
$420
New
The Drive 3
roycoding
$420
New
The Drive 2
roycoding
$420
New
Best Friends
GerardoEGarcia
$713
New
Don't look closely #2
danielvf
$40
New
Mikey likes it!
Anon
$227.27
hadaloha
Vampire in a gold rush
colin40
$400
New
Mistakes
tftio
$101.01
New
this is not a security
alan_kluegel
$1,000
New
ISO 9000
fotleymool
$11
New
UseCase(1)
jambalaya.loverman
$69.69
New
Cowboy4
nimoh
$666
New
mudccccip
ccccody
$86,753.09
mattsahr
perpetuity_pup
EconoBen
$1,000
New
Monkey 3.0
tim
$1,000,101
New
borine_rhetor
pealco
$240
New
The Comma
roycoding
$690
New
The Drive
roycoding
$690
New
pikey
IntegerUnderflow
$420
New
PentaBob
mastakoch
$30
New
Beef Curry
MrJohnGalt
$10,000
erikj
death avacado
gallamine
$250
New
TELEBOT
Hunter Irving
$39.99
New
cowpaths
Droojohnson
$50
New
warped_mind
effed
$666.66
New
Colin the Big Orange Cat
ITS_MICHAEL
$12,345.67
New
Don't look closely #1
danielvf
$40
New
The Shot
roycoding
$150
dgnaegi
t e c h n o l o g y
BIRDMAN
$696,969.69
New
purple rain
rturner
$1111.11
New
JAN.1: Draw 10000 of something #genuary2022
quag
$936
New
foot
slonom
$320
New
the bored marine ape 90s edition
hugo
$123,456.78
New
1984 #0
beepsy
$1984
New
1984 #1
beepsy
$1984
New
Cavity Free 1987-2017
j87olson
$420.69
New
Wax On / Wax Off no.15
pmbaumgartner
$900
danielvf
Scorp Scorpy Scorp
roycoding
$69,420,000
matt_levine
The Fundamentals
vboykis
$141
New
Soupy Sally
roycoding
$111
Jiminy_Kirket
Cobra 6759
roycoding
$88
ajbosco
Flouro Clawz
roycoding
$70
akm
Demon Tongue Tongue
roycoding
$100
pmbaumgartner
All ELEPHANTS
roycoding
$24
ebellm
the grease peace ☮
roycoding
$3,500
roycoding
skelebat
roycoding
$158
chiefbluescreen
the_akm
akm
$31
jamesdabowman
rainbowkirk2
Jiminy_Kirket
$45
New
---
Mint yours today!
---
How it works
An NFT is a way to let everyone know that you own something digital. That could be a gif, a jpeg, a png, a wav file, or even a power point presentation. By purchasing an NFT you have the right to say that you are the person that purchased that NFT.
At Roy's Emporium you can mint or purchase NFTs. Our NFTs are recorded and stored using our proprietary CSVCHAIN technology. CSVCHAIN stores transactions, such as purchasing an NFT using a CSV file. All transactions are appended to the CSV file using the echo command and the >> operator, making the CSVCHAIN immutable.
The CSVCHAIN is held in cold storage on this USB drive to ensure its security.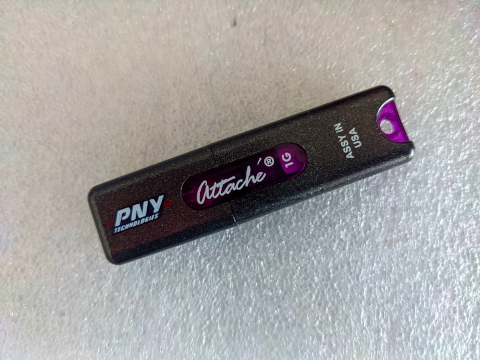 All transactions are manually entered by Roy to minimized mistakes.
---
👕 CSVchain Swag Store 👕
---
FAQs
How do I buy an NFT from Roy's?
Send us an email at info@csvchain.com with the name of the NFT you want to buy and the price you're willing to pay (at or above the listed minimum).
Also send us the name you'd like listed as the new owner (usually a Twitter handle or similar) and how much you'd like the new minimum sales price to be.
We'll send you instructions on how to make the payment of the price and fees.
For new buyers, we'll send you your private ID key, which is what you need to claim your ownership.
Once your payment successfully processes, the transaction will be added to the CSVCHAIN. Congrats2 you're the owner of a NFT on the CSVCHAIN!
How do I sell an existing NFT at Roy's?
Only NFT's already on the CSVCHAIN can be sold at Roy's.
Email us at info@csvchain.com and we'll walk you through the process.
How do I mint a new NFT at Roy's?
Email us at info@csvchain.com. Include a copy of your digital asset, the minimum sales price you want to set, and your artist name (usually your Twitter handle or similar). We'll send you instruction on how to pay the minting fee.
For new artists, we'll send you your private ID key, which is what you need to claim your ownership.
Once you've paid the minting fee, we'll create the NFT transaction using our CSVCHAIN technology.
Congrats, you've just minted an NFT on the CSVCHAIN!!!
What are the fees associated with the CSVCHAIN at Roy's NFT Emporium?
Purchasing fee: $10 (USD)
Minting fee: $10 (USD)
Selling fee: 10% of the sales price + 10% goes to the original artist.
How do you accept payments?
Right now I only use PayPal for accepting payments and making payments.
What's the "Min Price" listed? Is that how much the current owner paid?
The "Min Price" is the minimum bid the owner will accept to sell the NFT. It is not the price they paid for it.
Do I need to keep my private ID key secret?
Yes. Your private ID key is like a password. Do not lose it. Do not give it to anyone. If you lose it, you lose your NFTs.
How do I pay with cryptocurrency?
Easy, you just need to convert it to USD first.
Is this for real?
Sure
Is this performance art?
Maybe?
Can I really buy or mint an NFT on the CSVCHAIN?
Yes
Should I really buy an NFT on the CSVCHAIN?
Probably not. There's no guarantee that you'll ever get a return on your money beyond the personal satisfaction of saying that you bought an NFT on the CSVCHAIN. Despite the robustness of CSV, USB technology, and my desk, the CSVchain could potentially disappear at any time.
What's the artist's cut?
Artists get paid 90% of the initial sale price, and 10% of each subsequent sale price.
---
👕 CSVchain Swag Store 👕
---
Powered by

+